About Compare Weather
Compare weather enables you to compare fire behavior outputs for different weather scenarios for a given landscape and model. This can be especially helpful for burn planning and prescriptions in cases where you want to see the impact of fire behavior on the same unit given different weather scenarios.
Compare Weather features include:
A display of up to five map images side by side.

A table comparing the inputs for each scenario.

An option to View all model outputs in Map Studio.

An option to copy a selected run and make changes.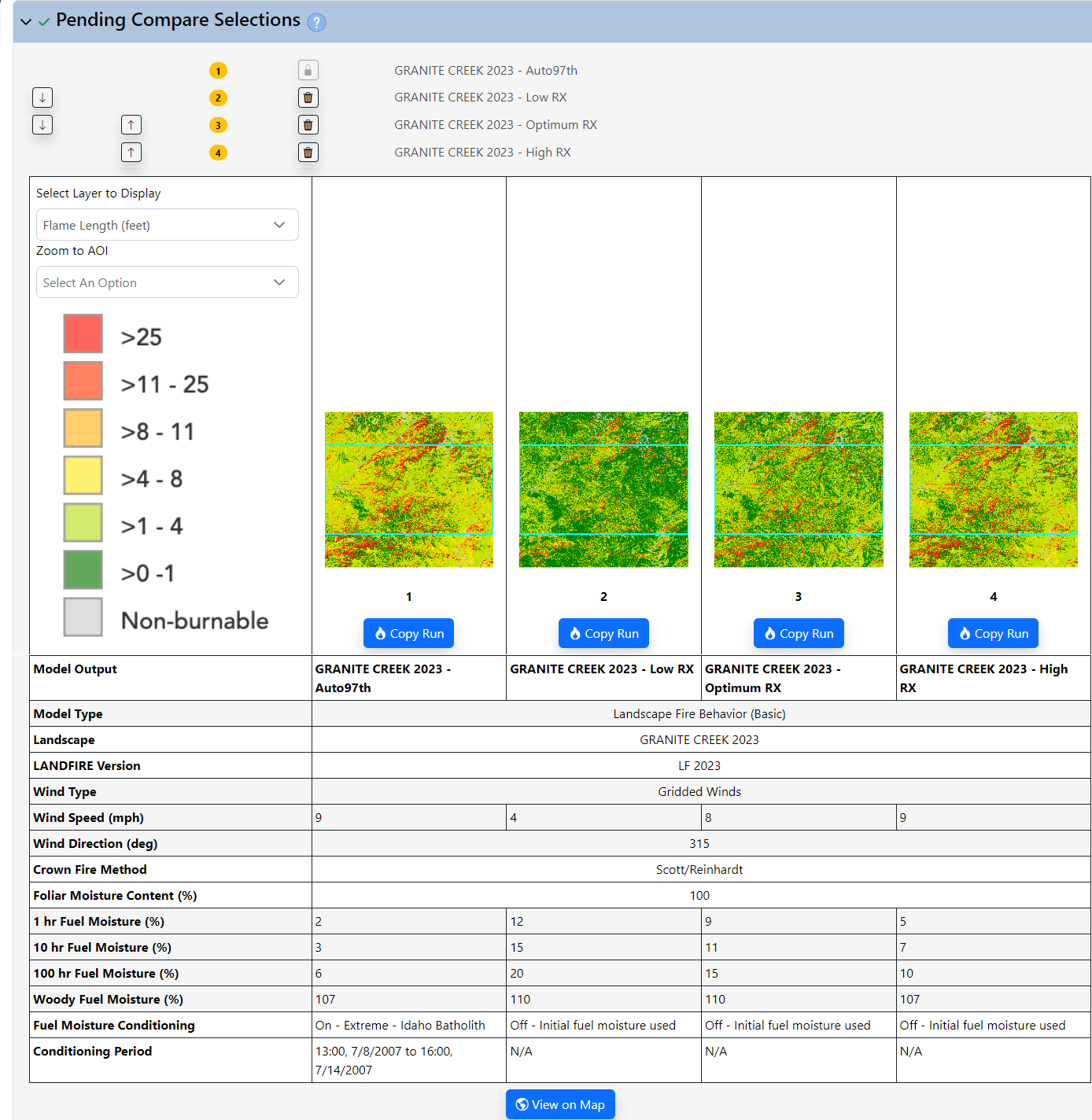 Comparing Prescription Parameters
Compare Weather can be particularly handy when you are developing a burn prescription. It allows you to easily compare the fire behavior outputs from low end, high end, and optimum weather conditions. Using this feature can also be useful in identifying potential treatment areas, as you can look for areas that begin to show more extreme fire behavior as you progress through increasingly dry weather scenarios.
Sensitivity Analysis for Other Model Inputs
This same comparison interface can help you analyze the sensitivity of model outputs to specific inputs such as crown fire type, fuel moisture conditioning, and so forth. Any model input parameter can be compared provided it's the same landscape extent and same model type.